Are You Ready To Discover Croatian Dalmatia
With Boat Tours From Split?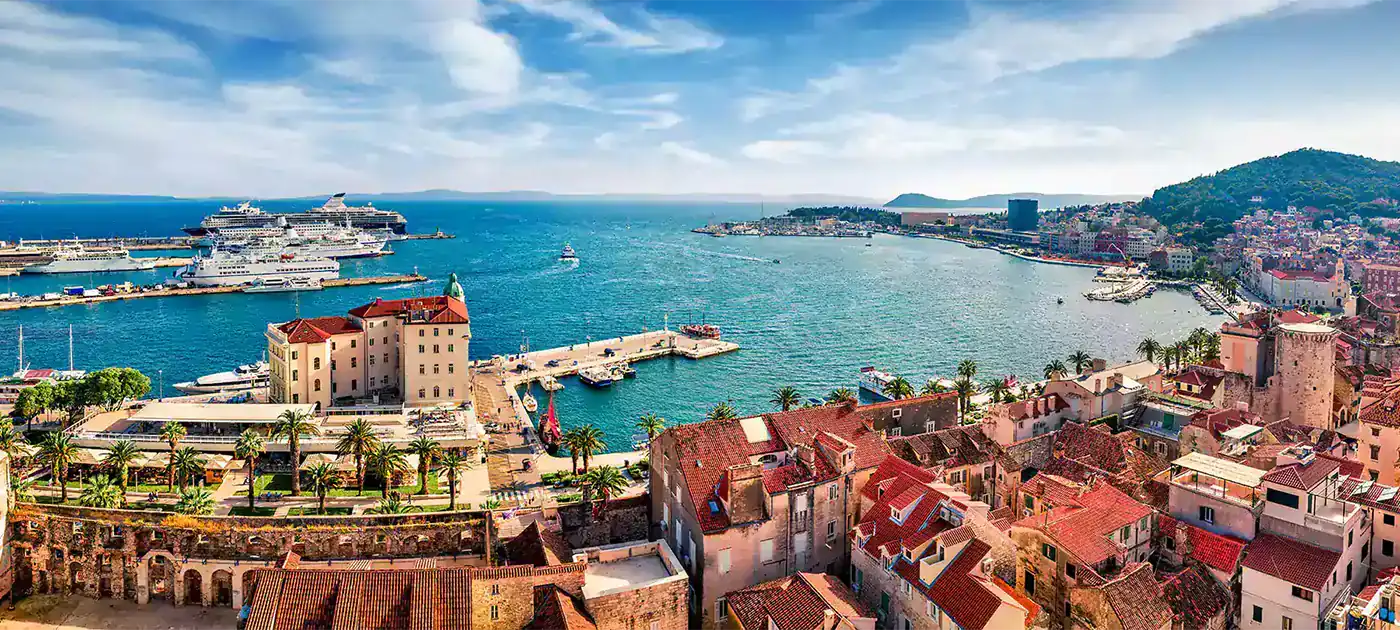 BLUE SHARK TOURS COLNAGO OPEN
new-blue-shark-tours-from-split-speedboat.webp
BLUE SHARK TOURS BLUE CAVE
BLUE SHARK TOURS FROM SPLIT
BLUE SHARK TOURS SNORKELING
Are You Ready To Discover Croatian Dalmatia
With Boat Tours From Split?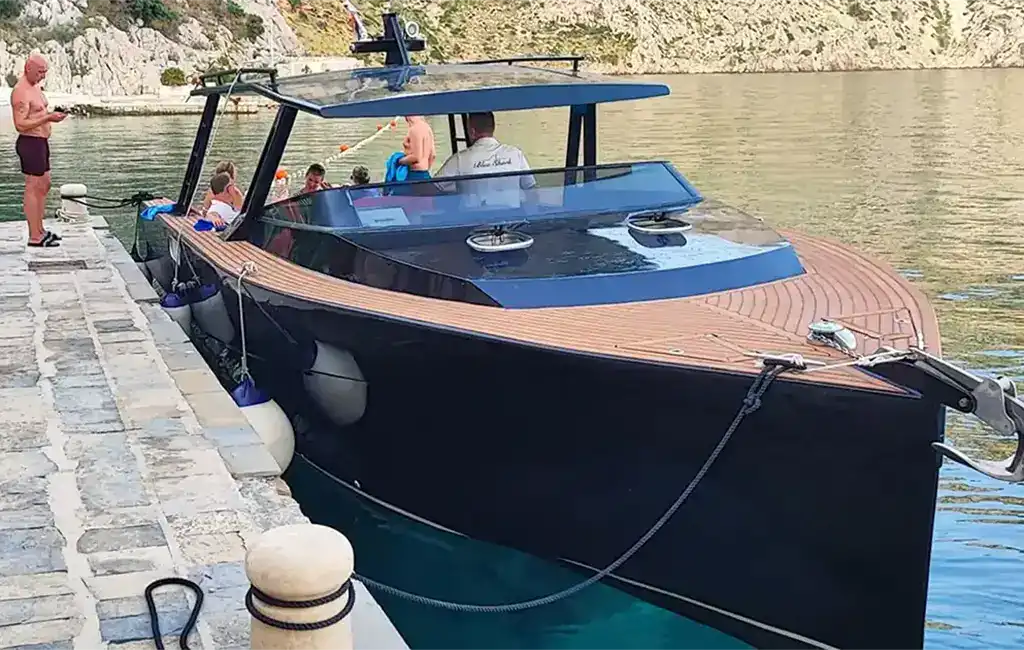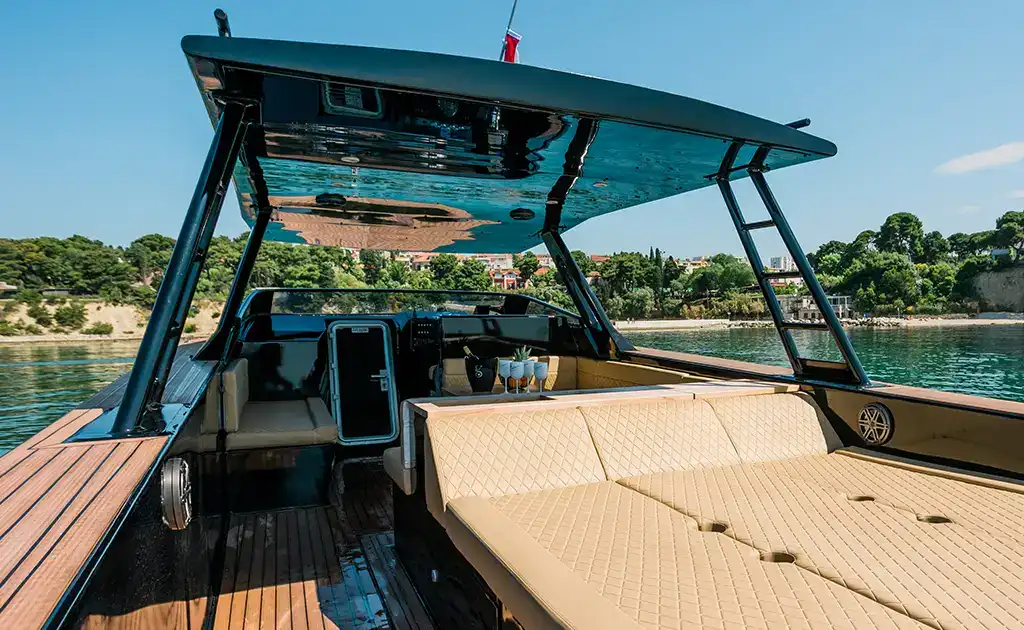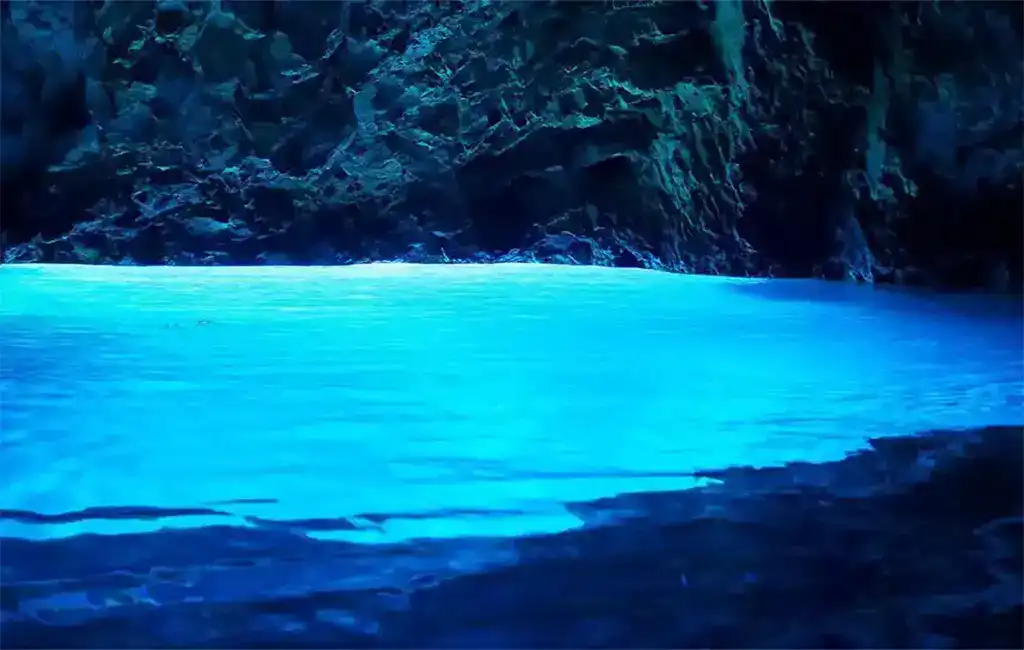 BLUE SHARK TOURS COLNAGO OPEN
new-blue-shark-tours-from-split-speedboat.webp
BLUE SHARK TOURS BLUE CAVE
BLUE SHARK TOURS FROM SPLIT
BLUE SHARK TOURS SNORKELING
A Taste of the Adriatic: Discover Dalmatiawith Day Boat Tours in Croatia!
---
Are you ready for an exciting adventure in Croatian Dalmatia with Blue Shark Boat Tours and Transfers? Get on board our state-of-the-art speedboats and prepare for the sea experience of a lifetime! Blue Shark Split will take you from the Split Riva to the beauty of the Croatian Dalmatian islands and coast. We guarantee unforgettable summer sea adventures! With a carefully curated list of exclusive private cruises and day boat tours, we will take you to the most beautiful locations on the Adriatic coast. Book your Split speedboat tour today and make memories that will last a lifetime!
Your summer on the Adriatic Sea will be an unforgettable experience!
---
Blue Shark offers private and hop-on, hop-off tours on luxury speedboats that will surely be the highlight of your summer. We take our top speedboats to Croatia's beautiful natural surroundings and famous locations along the Adriatic and Dalmatia's top destinations. Whether it's a party on an Adriatic beach or a more relaxing activity like swimming, snorkelling or sunbathing in a sheltered cove, our crew can help.
Discover the hidden gems of the Dalmatian islands, such as the Blue Cave on the island of Bisevo or the Blue Lagoon on the island of Krknjasi. The famous Stiniva Bay on the island of Vis offers unique private tour experiences. At the same time, the Pakleni Islands have many sheltered beaches and favourite restaurants serving delicious local Dalmatian food. Hvar is one of the liveliest islands and towns in the Adriatic. It is famous for its exciting nightlife. Blue Shark Day Boat Tours will enchant guests with unique offerings, experienced skippers and crew, and state-of-the-art speedboats.
Blue Shark Private Boat Tours From Split
---
Dalmatia is a beautiful Croatian region. Blue Shark Private Tours From Split will take you to the best spots in Dalmatia to appreciate the natural beauty and cultural significance of the islands and coast. Interesting history, amazing natural beauty, and fascinating people provide unique day boat tours from Split. We are here to help you discover the best Adriatic spots and hidden treasures on the Dalmatian islands and coasts. The Blue Shark team is always available to make suggestions or assist you in tailoring private tours to your specific desires and needs. Our goal is to assist you in creating the best vacation memories possible

On the Blue Shark speedboats, Dalmatian Mediterranean finger food will be waiting for you!
The City Of Hvar
ONE OF THE MOST POPULAR TOWN IN DALMATIA
Stiniva Cove
THE AMAZING BEACH AND COVE
Blue Cave Biševo
UNIQUE CROATIAN ATTRACTION
Golden Horn Beach Brač
THE IMPRESSIVE SYMBOL OF BOL
Blue Shark Ultimate Day Boat Tours And Transfers From Split
---
Blue Shark brings for all guests a variety of destinations and activities that incorporates the best of Dalmatia.
If you have any individual wishes or places that you would like to visit, yes, you can! Also, use our PRIME transfer services with specially designed offers that include 24/7 service
for guests who want more than a one day boat tour. Combine our PRIME transfers with private tours and excursions in one multi-day experience
with Blue Shark and make the best summer vacation ever! 
ARE YOU LOOKING FOR SOMETHING SPECIAL?
Blue Cave And Five Islands From Split
The Blue Cave and Five Islands Tour is a great sightseeing boat trip starting from Split Riva. Our most popular shared-day boat tour has been carefully planned, and every location has been chosen with care. The shared excursion takes you to some of Dalmatia's most famous places, like the Blue Cave on the island of Bisevo, Stiniva Cove and its famous Stiniva beach, the Pakleni Archipelago, and the island and town of Hvar. The boat trips with Blue Sharks are fun and exciting, and you have much time to see sights in Dalmatia. Enjoy your summer vacation as much as you can!
The Fleet of Luxury Speedboats
---
The Blue Shark fleet has two speedboats that are both safe and unique. High-end features like sundecks, Wi-Fi, air conditioning, coolers,
and extra equipment make them unique. The high-quality speedboats by Colnago are perfect for private daily tours, boat excursions,
and sea transfers. Beautiful black boats cannot be overlooked on the famous Split Riva waterfront.
COLNAGO OPEN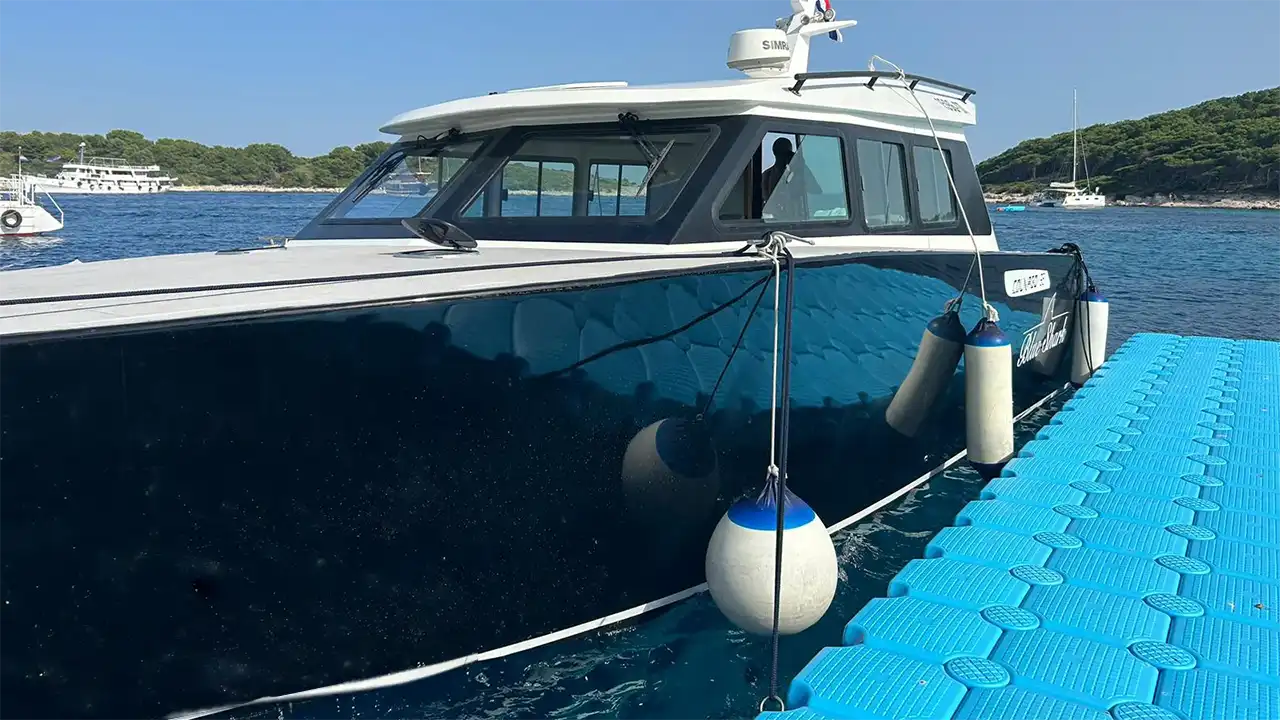 COLNAGO CABIN
You'll enjoy Blue Shark Island Hoping Trips From Split!
---
We are a Croatia-based boat tour agency that offers island-hopping tours from Split. Blue Shark exclusive private day tours and excursions take you to the Adriatic coast's most popular tourist destinations. Itineraries for island-hopping trips include some of the most beautiful islands in the Adriatic Sea, such as Hvar, Brac, Vis, and Solta. During the excursions, you can swim in the Adriatic sea clear as glass, visit ancient towns and villages, sample local food and wine, and learn about the distinct culture of the Dalmatian region.
The day boat tours depart on comfortable boats with guides with extensive knowledge of Dalmatian history and the culture of destinations. Suppose you are interested in exploring the Adriatic Islands and are planning a trip to Croatia.
Book an island-hopping tour with Blue Shark Split!
You will experience:
Sing Up, Be inspired, Travel With Us
Subscribe to our newsletter to receive offers, the best holiday deals, ideas, and travel advice from Split, Croatia and the Blue Shark team.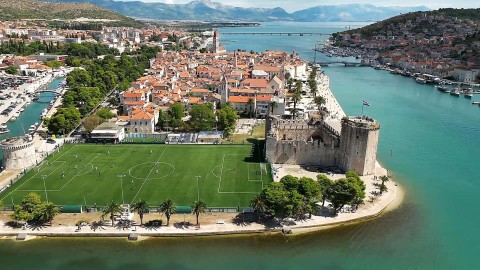 If you're looking for an unforgettable Adriatic adventure that combines the charm of historic Trogir, the breathtaking beauty of Maslinica on the mysterious island of Solta, and the natural beauty of the Blue Lagoon, then tailor-made private tours de...